Movies in the Romance genre Titanic
Short of climbing aboard a time capsule and peeling back eight and one-half decades, James Cameron's magnificent Titanic is the closest any of us will get to walking the decks of the doomed ocean liner. Meticulous in detail, yet vast in scope ... Pride & Prejudice
Pre-Victorian writer Jane Austen, who died in 1817, has had more books adapted for film in the last twelve months than prolific contemporary authors Michael Crichton and John Grisham. In a very real sense, the movie world is undergoing an "Austen ... Before Sunrise
Richard Linklater, the creator of Slackers and Dazed and Confused, has succeeded where many before him have failed -- in fashioning a modern-day romance that is both original and enthralling. Before Sunrise is nothing short of movie magic, and the... English Patient, The
For those who have forgotten the depth of romance and passion that the movies are capable of conveying, Anthony Minghella's The English Patient can remedy the situation. This is one of the year's most unabashed and powerful love stories, using... Horse Whisperer, The
Low, gray clouds scud across the sky while the grass of a seemingly-endless plain ripples in response to the prompting of a spring breeze. Thunder rumbles in the distance. On another day, a bright sun gazes down on those same fields while cattl... Gone with the Wind
Last week, the American Film Institute released its list of the 100 best American films of all time. Not surprisingly, Gone with the Wind placed in the Top 10 (#4, in fact). However, although this epic romantic melodrama is undoubtedly one of... Prelude to a Kiss
Prelude to a Kiss convinced me that Meg Ryan possesses the acting chops to be in more than light romantic fare - a distinction that her best-known movie at the time (When Harry Met Sally) had not claimed. In fact, her performance in this 1992 prod...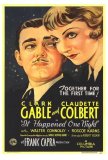 It Happened One Night
Frank Capra's It Happened One Night represents one of the great romantic comedy "templates." Although the film has officially been remade a handful of times (most not in English), its opposites-attract melding of screwball comedy and the road trip...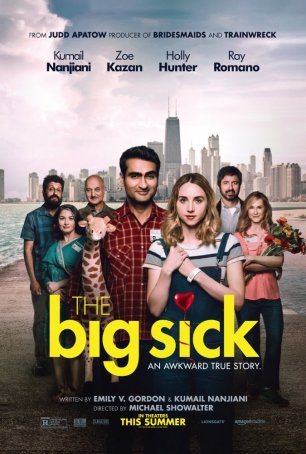 Big Sick, The
The Big Sick is a Judd Apatow special. Although Apatow is accorded only a producer credit on the Michael Showalter-directed film, the movie contains the hallmarks of Apatow's romantic comedies: a ribald, edgy sense of humor; more "real" ... Jerry Maguire
Every time I think Hollywood has slipped beyond redemption, someone in the system produces a film like Jerry Maguire that renews my faith. Apparently, creativity is not dead in the mainstream movie market -- not entirely, at least. This is th...