Movies in the Romance genre All the Real Girls
All the Real Girls is an anti-Hollywood romance; a tonic for all those weary of the usual cinematic overglamorization of love. Anchored deep in the bowels of reality, this movie proves that love can be just as affecting and effectively realized wh...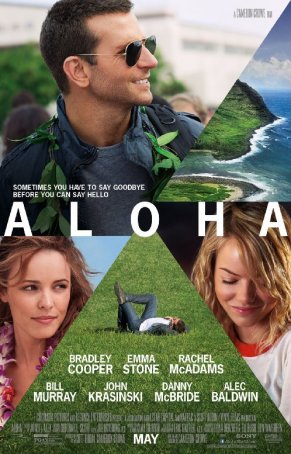 Aloha
During the first two decades of his movie career, Cameron Crowe was a critical and popular darling, turning out titles like Fast Times at Ridgemont High (which he wrote), Say Anything (wrote/directed), Jerry Maguire (wrote/directed), and Almost Famou... Along Came Polly
Usually, the problem with romantic comedies is that, although the "romantic" part of the equation works, the "comedy" aspect falls flat. With Along Came Polly, it's the other way around. The film, written and directed by John Hamburg (Safe Men), ... Amelie
Years ago, while watching Delicatessen (in 1992) and The City of Lost Children (in 1995), I wondered which of the co-directors, Jean-Pierre Jeunet or Marc Caro, was more responsible for the films' quirky tone and striking visual style. Although Ca... American President, The
It's hard to believe that The American President was made by the same man responsible for the no-holds-barred satire of This Is Spinal Tap. Is there any element of American culture more ripe for the humorist's razor-sharp wit than presidential pol...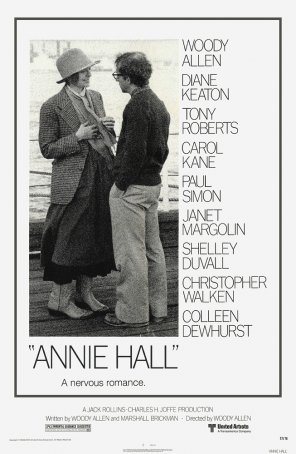 Annie Hall
In today's climate, it may no longer be in vogue to offer a laudatory assessment of Woody Allen's 1977 Oscar-winner, Annie Hall but, dammit, this is a really good movie and doesn't deserve the opprobrium it sometimes receives because of ...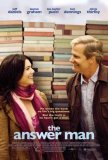 Answer Man, The
The Answer Man is one of those modestly diverting motion pictures that's as sweet as cotton candy - and as insubstantial. "Forgettable" is the best term for something like this. It's not painful to sit through but it's unlikely anyone is going to... As Good as It Gets
As Good as It Gets is a perfect Christmas release, not because the story takes place during the Yule season, but because many of the plot elements are straight out of Charles Dickens' A Christmas Carol. There's more than just a little Scrooge in M... Autumn in New York
When MGM elected not to screen Autumn In New York for film critics, the decision touched off a minor controversy. First, stars Richard Gere and Winona Ryder spoke out publicly against this move, claiming it was an insult to the integrity of their ...
Back-Up Plan, The
Film critics love titles that imply something about the movie in question (either in a straightforward or ironic fashion). Thus, it might seem that The Back-Up Plan offers a perfect opportunity to play with the name; after all, as it applies to a ...