ReelViews for R movies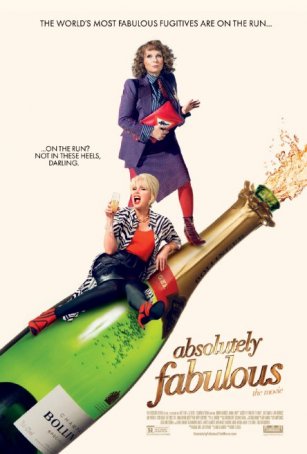 Absolutely Fabulous - The Movie
Understanding British humor can be a vexing experience for some American viewers. Although the two countries share a common language, comedy doesn't necessarily translate across the ocean. Absolutely Fabulous, a hugely popular TV hit in England...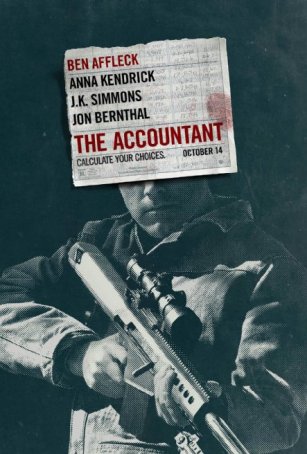 Accountant, The
The Accountant is a superhero movie. Despite not being based on an existing comic book (a welcome change), the film has all the beats and tropes we have come to expect from superhero movies, although the R-rating makes it more of an adult experience ...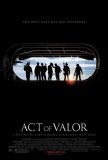 Act of Valor
Watching a movie like Act of Valor, it becomes clear how much synergy currently exists between film and video games. As the latter becomes increasingly more "cinematic" in the way action is depicted, there are times when the former adopts the style... Adaptation
A few years ago, a screenwriter named Charlie Kaufman was given the job of adapting Susan Orlean's non-fiction book, "The Orchid Thief," into a motion picture script. Although Kaufman found the principal character of the book, John Laroche, to hav... Adjuster, The
The Adjuster starts out with a relatively normal premise, but that's the only thing about this film that can be classified as "normal". Director Atom Egoyan is not a traditional director, and his aim is not to satisfy mainstream audiences. Unfortun...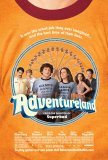 Adventureland
More than 30 years ago, the template established by Animal House for college age comedies became a recognized standard. However, although the Animal House approach is a good way to get cheap laughs, it falls apart when anything more substantive is... Adventures of Priscilla, Queen of the Desert, The
"What this film does for the drag scene is what Sean Connery did for the secret service. It glamorizes it." - Michael Hamlyn, producer of Priscilla The Adventures of Priscilla, Queen of the Desert is about the most fun you can have with... Advocate, The
"A few years ago, a friend sent me a book about the prosecution of animals in the Middle Ages... These trials read like modern courtroom dramas. Since the animals were given a full defense counsel and were prosecuted with the whole rigor of the la... Affliction
Writer/director Paul Schrader has always been fascinated by the line between sanity and madness, and what it takes to push a man over the edge. This theme stands out in two of Schrader's best known scripts, Taxi Driver and Raging Bull, both of whi... After the Wedding
Over the past 15 years with Lars von Trier as its poster boy, Danish cinema has gained an international reputation as cynical and severe. The humor is grim, the drama is grimmer, and the production values are ascetic. So After the Wedding is a fr...