ReelViews for R movies Maria, Full of Grace
When applied to an animal, the term "mule" refers to a beast of burden - a slow, plodding, stupid creature whose sole asset is that it can transport large amounts of cargo without choice or complaint. When applied to a human being, the word means ... Lilya 4-Ever
Lilya 4-Ever is the third film from Swedish filmmaker Lukas Moodysson, but, in terms of both tone and content, this effort is so different from the director's other work that it's difficult to credit that all three are the product of one man. (Thi... Braveheart
The crown jewel of 1995's summer blockbusters appears to have arrived early. It's hard to imagine any motion picture released between now and August matching Mel Gibson's Braveheart for spectacle. With its clashing armies, heartstopping action, a... Lost in Translation
Simply put, Sofia Coppola's Lost in Translation is an amazing motion picture. There may be some controversy over whether she truly wrote the screenplay on her own (there are sequences that argue that she at least had help from someone with a littl...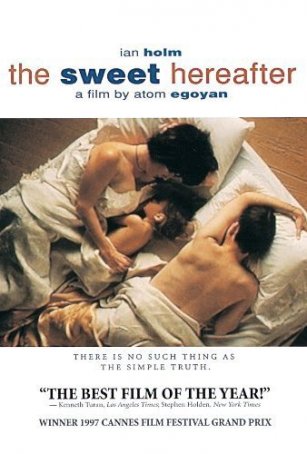 Sweet Hereafter, The
The Sweet Hereafter is film maker Atom Egoyan's most compelling movie to date. Amplifying many of the themes explored in his previous outing, Exotica, the Canadian director/writer/producer shows the powerful effects of grief and anger on a com...
Schindler's List
There have been numerous documentaries and dramatic productions focusing on the Holocaust, including a television mini-series which many consider to be the definitive work. As a result, in deciding to film Schindler's List, director Steven Spielbe... Last of the Mohicans, The
There is so little wrong with this film that I'll get the incidental negatives out of the way first. The introductory moments are somewhat confusing, and it takes about fifteen or twenty minutes to get the characters and situations straight. Made... Glory
Glory is, without question, one of the best movies ever made about the American Civil War (a.k.a. "The War Between the States"). The reason isn't just the way in which Kevin Jarre's script illuminates a frequent oversight of history books, nor is ...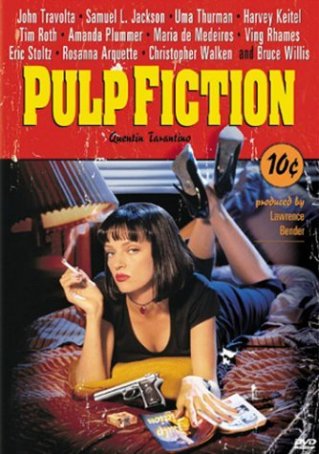 Pulp Fiction
Pulp (pulp) n. 1. A soft, moist, shapeless mass of matter. 2. A book containing lurid subject matter, and being characteristically printed on rough, unfinished paper. "The path of the righteous man is beset on all sides by the inequities of... This Is Spinal Tap
Good comedy stands the test of time. Two of the funniest movies I recall seeing arrived in theaters during the early 1980s. One, Airplane, a spoof of the Airport series (and disaster movies in general), has withered on the vine of changing times....