Movies with music written by David Arnold 2 Fast 2 Furious
There's good news and bad news about 2 Fast 2 Furious, the moronic follow-up to The Fast and the Furious and a contender for the worst movie of 2003. The good news is that it's better, albeit marginally, than Freddy Got Fingered. The bad news is th... Amazing Grace
As a history lesson, Amazing Grace is okay. It stays reasonably true to the established record with minimal embellishment. However, as motion picture, the film is lacking in several key areas. The presentation is choppy, with lengthy sections dev...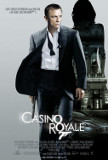 Casino Royale
When Pierce Brosnan took over the role of James Bond for Goldeneye, much was made about how the franchise was being "modernized." In reality, the only apparent changes were cosmetic. Brosnan's 007 was easily connected to the character previously p...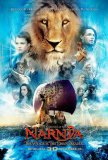 Chronicles of Narnia, The: The Voyage of the Dawn Treader
The Chronicles of Narnia: The Voyage of the Dawn Treader is fantasy-lite. With its PG rating and aversion to anything shocking or overly grotesque, it's the bastard stepchild of The Lord of the Rings or Harry Potter. A dull, meandering storyline an...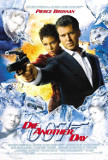 Die Another Day
Imagine, if you will, the dispiriting experience of listening to an awful cover of one of your favorite songs. That's how I felt sitting through Die Another Day, the 20th official outing for Ian Fleming's super-spy. This is a train wreck of an ac... Enough
Michael Apted is one of those rare, versatile filmmakers who can make mindless Hollywood blockbusters and thoughtful independent productions with equal aplomb. Apted's resume is as impressive as it is diverse, and has included a handful of critica... Godzilla
Godzilla is the ultimate culmination of the "who cares about plot" summer movie. A loose remake of the 1954 "classic" Japanese monster movie, Godzilla, King of the Monsters (which is itself pretty thin in the story department), Roland Emmerich... Hot Fuzz
It has been remarked by more than one critic that the action comedy can be one of the easiest movies to make poorly and one of the most difficult to make effectively. The problem is evident: comedy and action often war with one another, each tryin...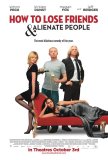 How to Lose Friends and Alienate People
How to Lose Friends and Alienate People is an uneasy marriage of satire and romantic comedy. The film's inability to decide whether it wants to be sweet and life-affirming or vicious and nasty creates not only a disconnect on the story level but r... Independence Day
Credit the marketing masters at Twentieth Century Fox -- they've managed to make Independence Day the most eagerly-anticipated motion picture of a potentially record- breaking summer. Tantalizing shots of the White House and Empire State Buildi...