Movies with cinematographer Michael Ballhaus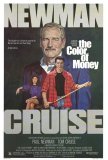 Color of Money, The
The Color of Money is a good movie, but perhaps not a good sequel. In revisiting the shady, obsessive world of former pool shark Fast Eddie Felson (Paul Newman), Martin Scorsese provides us with a character so different from the one found in Rober... Departed, The
The Departed is a perfect example of why remakes shouldn't be dismissed out of hand. Director Martin Scorsese and screenwriter William Monahan have taken the B-grade Hong Kong crime flick Infernal Affairs and re-imagined it as an American epic tra...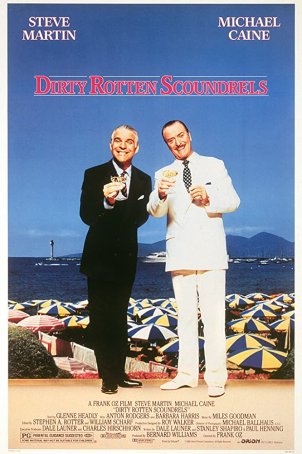 Dirty Rotten Scoundrels
With a title like Dirty Rotten Scoundrels, one shouldn't expect to take the movie seriously and that's the attitude the filmmakers anticipated audiences to have. A comedy caper that relies more on the charm of its stars than the twistiness...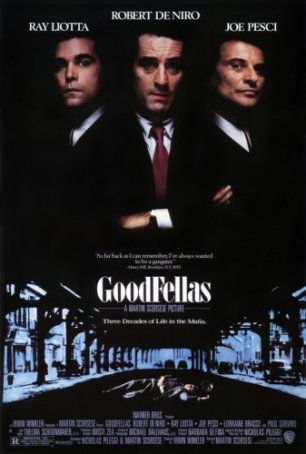 Goodfellas
Almost every filmmaker in the history of cinema would be thrilled by the knowledge that a feature of his (or hers) is considered an undisputed classic - a benchmark by which other, similarly themed movies are judged. Director Martin Scorsese, cons... I'll Do Anything
This certainly isn't the first motion picture to focus on father/daughter bonding, nor will it be the last. But I'll Do Anything has the distinction of being enjoyable and entertaining, while bringing a new twist or two to an old subject. No... Outbreak
Apparently, it isn't enough for a plague to be the villain. A microscopic entity, "one billionth [human] size" with the potential of wiping out the population of the United States in 48 hours, doesn't represent a sufficient threat. Therefore, Out... Primary Colors
It would be possible to write pages and pages comparing and contrasting the reality of Bill Clinton's 1992 Presidential campaign with the fictional one of Jack Stanton, the candidate in Primary Colors. Likewise, it would be equally possible to dev... Quiz Show
"Something changed with this [quiz show scandal]. It really marked the end of a period of innocence in our social history. No longer did people believe that what you saw on television was the truth... It may sound peculiar to us today that a... Sleepers
Robert DeNiro. Dustin Hoffman. Brad Pitt. Jason Patric. Kevin Bacon. Minnie Driver. With a talented cast like this, it's virtually impossible to envision a bad movie, and, in that regard, Sleepers doesn't surprise or disappoint. This is easi... Something's Gotta Give
I wanted to like this movie more than I actually did, because it addresses a couple of provocative issues head-on, without too much sugar coating. The first is the Hollywood tendency to devalue middle-age female actors, relegating them to supporti...