Movies with cinematographer Stuart Dryburgh Aeon Flux
I'll never understand why studios sometimes choose to withhold films from critics. The lack of advance screenings of Aeon Flux establishes an expectation that the film is likely to be tough to sit through. It's the studio's way of throwing in th...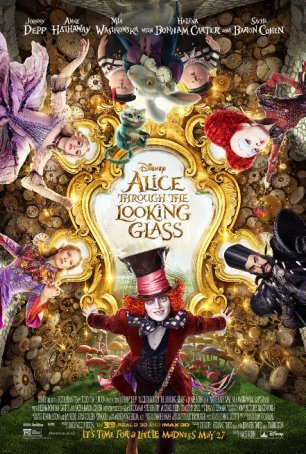 Alice through the Looking Glass
Alice through the Looking Glass may represent Disney's first big-budget failure in quite some time. More likely to inspire thoughts of Michael Bay than Lewis Carroll, this sequel to Tim Burton's 2010 Alice in Wonderland borrows sparingly ...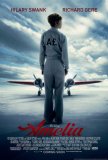 Amelia
Mira Nair's Amelia is a by-the-book bio-pic. By following the template, it's as safe and straightforward as one could possibly get, without narrative flourishes and with minimal exaggeration to satisfy Hollywood's appetite for fictionalization. Th... Analyze This
The greatest asset evidenced by Harold Ramis' gangster comedy, Analyze This, is that it doesn't try too hard for laughs. Instead of force-feeding audiences stale, predictable jokes about mobsters and mayhem, Ramis is content to let the humor evolv...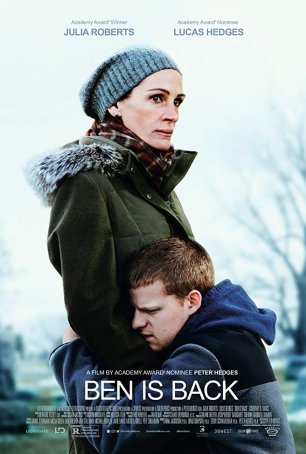 Ben Is Back
Ben is Back is one-half of an awards-worthy exploration of the impacts of addiction on the victim and his family and one-half of a muddled quasi-thriller that undercuts the power of the rest of the movie. This review will contain some limited ...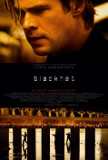 Blackhat
Blackhat (a slang term used to designate a hacker) represents Michael Mann's attempt to put a new spin on an old genre by adding "cyber" to "crime thriller." Blackhat uses the foggy world of hackers and cybercrime much as he might use background mu... Bridget Jones' Diary
Bridget Jones's Diary is, quite simply, the finest motion picture released by Miramax Films since 1999's The Cider House Rules. Based on the novel by Helen Fielding, the screenplay for Bridget Jones's Diary (written by Four Weddings and a Funeral ...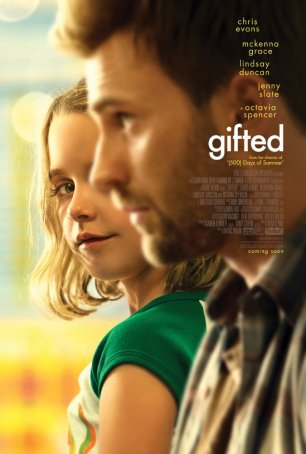 Gifted
Here's a piece of advice: don't watch a trailer for Gifted prior to seeing the film. This warning has nothing to do with spoilers; the trailer makes the movie seem like a cloying, paint-by-numbers story that no one in their right mind would...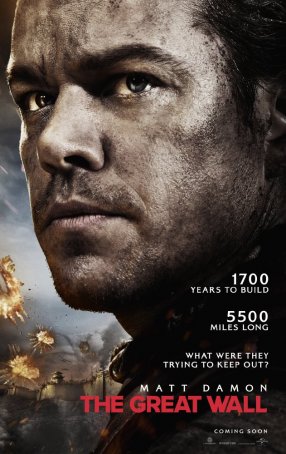 Great Wall, The
If this is the future for motion pictures, god help us all. A major collaboration between the Chinese film industry and Hollywood, The Great Wall features a primarily Asian cast with a few big-name American actors sprinkled in. The brainless story is...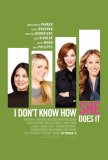 I Don't Know How She Does It
It's a challenge faced by every workaholic parent: balancing the time-sucking pressure of a high-profile job with the needs of a family. Because of societal expectations and traditional norms, women typically face more scrutiny and criticism than m...