Movies starring Jeff Daniels Infamous
Another year, another movie about Truman Capote. However, despite covering much the same ground as last year's Capote, Douglas McGrath's Infamous doesn't feel like a remake. The events are the same, but the tone and perspective are different. Ca... Lookout, The
The Lookout is an effective little thriller that almost works from taut beginning to unspectacular end. The premise is interesting and the story is developed in such a way that the viewer is engaged throughout. The opening scene hooks us and the ...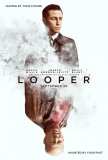 Looper
Looper is a tremendous motion picture experience. Not merely a "very good" one, but a great one. It delivers on all possible levels and its missteps are few and minor. It's a rousing science fiction/fantasy tale with a dose of hard-hitting drama, a...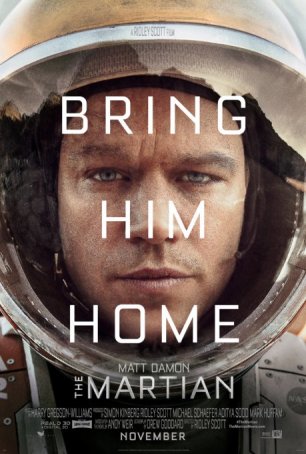 Martian, The
The Martian is the latest in a series of realistic science fiction films - movies that eschew the space opera elements of the genre and concentrate instead on believable aspects. Following in the wake of Christopher Nolan's Interstellar (and feat... My Favorite Martian
The most inventive moment in My Favorite Martian comes during the opening sequence. A robot Mars probe is shown slowly picking its way across the barren surface of the Red Planet. When its power supply finally gives out and it grinds to a halt, t... Pleasantville
Welcome to a world where Father knows best, where Mother cooks dinner, and where Sister and Brother's small missteps are treated with stern-but-kind lectures. It's a realm where everyone is nice to one another, where neighbors greet each other... RV
A sample of questions that floated through this reviewer's mind while watching RV... Is the name "Big Rolling Turd" supposed to apply to the RV or the movie? Where's Chevy Chase when you need him? And, considering all the movies not being shown t... Speed
Place your foot on the accelerator. Press down. Watch the needle on the speedometer creep above fifty. Now you're trapped. Whatever happens, you can't drop below that level - if you do, you're dead, and everyone on the bus with you. It might n... Squid and the Whale, The
The foundation of any good family drama is interesting characters, and The Squid and the Whale is replete with them. Movies about divorce and dysfunctional families are so commonplace that it's difficult to avoid slipping into clichés yet, as a re...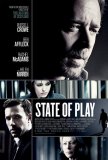 State of Play
The three screenwriters (Matthew Michael Carnahan, Tony Gilroy, Billy Ray) credited with adapting Paul Abbott's mini-series into a motion picture have done something remarkable: reduce five hours of material into less than two hours and still produ...