Movies starring Simon Pegg Hot Fuzz
It has been remarked by more than one critic that the action comedy can be one of the easiest movies to make poorly and one of the most difficult to make effectively. The problem is evident: comedy and action often war with one another, each tryin...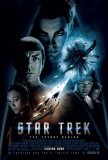 Star Trek
Spoiler Warning! This review contains spoiler elements, especially for those unfamiliar with the general premise. In a culture where seemingly everything is remade or re-booted, even Star Trek, the venerable science fiction TV show and movie se...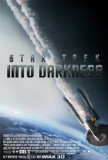 Star Trek Into Darkness
Spoiler Alert: This review contains spoilers. Not earthshattering plot revelations, but hints that might dampen the virgin's pristine viewing experience. Proceed with caution if this sort of thing concerns you. In moving to the future, J.J. Abra...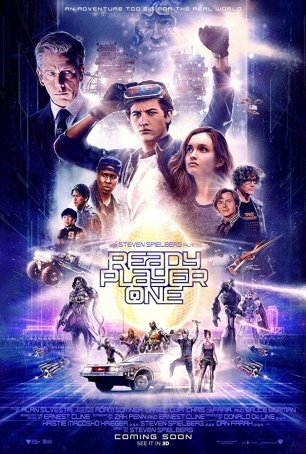 Ready Player One
Ready Player One brings back a little of the Old Spielberg Magic. No, this isn't on the level of a Close Encounters of the Third Kind, a Raiders of the Lost Ark, or an E.T. Instead, it's akin to Jurassic Park: a special effects-laden actio...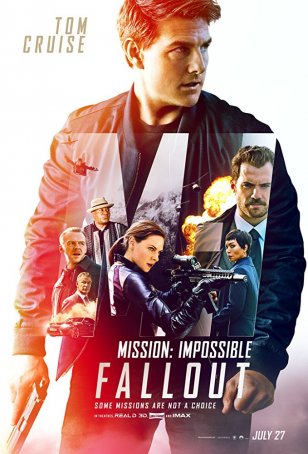 Mission: Impossible - Fallout
Reliability. Of all the qualities one could ascribe to the Mission: Impossible movies, that one is the most cogent. This has especially been true since writer/director Christopher McQuarrie (who seems to be Tom Cruise's personal screenwriter)... Shaun of the Dead
Shaun of the Dead is a spoof, but at the same time, it's a semi-serious horror movie. It's also an homage to George Romero's Dead series (Night of the Living Dead, Dawn of the Dead, Day of the Dead) and a societal commentary. Admittedly, with so ...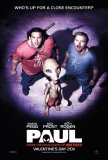 Paul
Paul is arguably the best science fiction comedy since Galaxy Quest. Despite being humorous in its outlook and providing numerous "Easter eggs" to fans of Star Wars, Aliens, Close Encounters, and E.T. (amongst others), this isn't a parody. Outside ...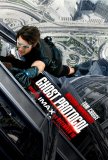 Mission: Impossible - Ghost Protocol
Ghost Protocol is the fourth big screen Mission: Impossible movie and the closest the 15-year old franchise has gotten to being an unofficial James Bond adventure. Globe-trotting and action-saturated, the movie offers everything a good 007 yarn sho...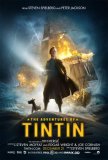 Adventures of Tintin, The
Had The Adventures of Tintin been a live motion picture rather than a motion capture-driven animated endeavor, it would have been compared to Raiders of the Lost Ark and Pirates of the Caribbean. As it is, however, with the cartoonish characters se...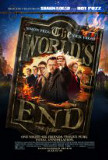 World's End, The
The World's End represents the conclusion to the so-called "Three Flavours Cornetto Trilogy" from the creative team of Edgar Wright, Simon Pegg, and Nick Frost. Finding linkage between this film and its predecessors, Shaun of the Dead and Hot Fuzz,...