Movies starring Alec Baldwin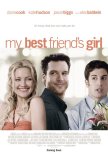 My Best Friend's Girl
Romantic comedies are fantasies. They invite us to fall in love with the main characters as they fall in love with each other. That's difficult to accomplish when viewers find themselves actively disliking those characters. How is it possible to...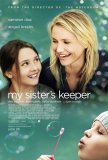 My Sister's Keeper
Death is as natural a part of life as is birth; every existence ends in the former as it begins in the latter. Human beings, however, have a natural aversion to addressing death in an open and honest manner. It's as unsuitable for polite conversa... Outside Providence
Outside Providence is a simple coming of age story, a nostalgia-soaked trip back to the mid-'70s when the social fabric of the American youth was stitched together by sex, drugs, and rock music. The film, despite never venturing into uncharted ter... Pearl Harbor
To think of uber-producer Jerry Bruckheimer and action director Michael Bay is to be reminded of popcorn-and-eye candy trifles like The Rock and Armageddon - movies where flashy special effects and lobotomized scripts are arguably assets. The pair... Prelude to a Kiss
Prelude to a Kiss convinced me that Meg Ryan possesses the acting chops to be in more than light romantic fare - a distinction that her best-known movie at the time (When Harry Met Sally) had not claimed. In fact, her performance in this 1992 prod...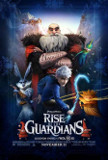 Rise of the Guardians
The summer of 2012 was dismal for animated fare but, with releases like Frankenweenie, Wreck-It Ralph, and Rise of the Guardians, things have taken a turn for the better during the autumn. This movie, which is targeted at older children (rather tha...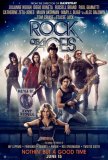 Rock of Ages
Rock of Ages, based on the musical play of the same name, is a celebration of '80s excess and, especially, music. Featuring roughly two-dozen covers of (mostly) Top 40 hits by Sytx, Def Leppard, REO Speedwagon, Whitesnake, Starship, Pat Benatar, Gu...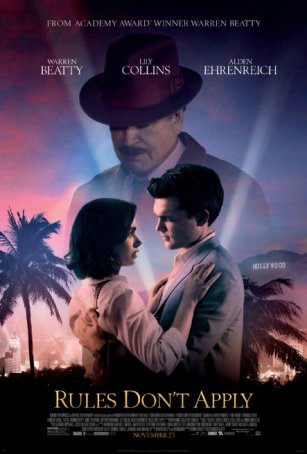 Rules Don't Apply
Rules Don't Apply is a strange, schizophrenic sort of movie. Despite moments of emotional strength and bursts of quirky comedy, the film is undone by its generally lethargic tone and the film's insistence to shift its focus from the putat... Running with Scissors
Running with Scissors is not a pleasant movie. The problem isn't that it's a downer, although it is, but that it's a tiresome trek into familiar territory populated by one-dimensional stereotypes. Perhaps calculating that more is better, Running ... State and Main
State and Main offers prolific playwright/filmmaker David Mamet his latest chance to re-invent himself. Mamet, who is perhaps best known for his twisty thrillers (House of Games, The Spanish Prisoner) and tense psychological dramas (Glengarry Glen...