Movies starring Rose Byrne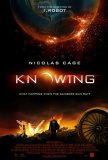 Knowing
Knowing is a classic case of a movie that is crammed with interesting ideas but is unable to conceptualize them in a compelling fashion. Knowing doesn't fail because of a lack of ambition or scope but because of flaws in execution. The movie trie... Marie Antoinette
Three adjectives spring to mind when describing Marie Antoinette: odd, irritating, and tedious. (The last in that list could be replaced by "boring.") This is a movie that never gets to the point, perhaps because it doesn't recognize what the point...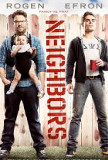 Neighbors
Neighbors contains many of the qualities that make raunchy, profane comedies a popular commodity: sex, T&A, drugs, a barrage of four-letter words, and slapstick of the broadest kind. At first glance, one might be tempted to lump Neighbors into the ...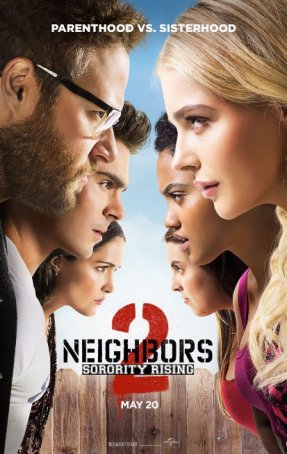 Neighbors 2: Sorority Rising
It's the same sad story: a small movie becomes an unexpected success and, for purely financial reasons, a sequel is commissioned. The follow-up proves not only to be creatively bankrupt but a disappointment on all levels and thereby tarnishes t...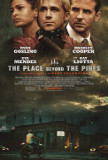 Place Beyond the Pines, The
By turns powerful and frustrating, The Place Beyond the Pines is a three act tale about the sins of the fathers being visited upon the sons. It uses coincidence to emphasize consequence and ably applies karmic lifestyle interpretation to the text. ...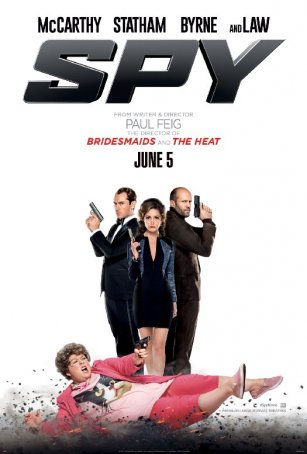 Spy
Summer is the season of bloat and the trait is evident in Spy's excessive running length. At about 90 minutes, this would have been a fresh, breezy action-comedy. However, with an additional half-hour of padding, viewers are forced to endure stre... Sunshine
In recent years, "science fiction" has become synonymous with titles like Star Wars, Star Trek, and Battlestar Galactica. And, while there's nothing wrong with these movies and TV shows (in fact, they're predominately entertaining), they should be...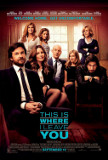 This Is Where I Leave You
This Is Where I Leave You is a card-carrying member of the "family reunion" category of motion pictures wherein circumstances bring together characters whose once-close relationships have grown distant over the years. The mechanism by which this ha... Troy
The line between epic spectacle and overblown bore is often as unclear as it is easily crossed. So it's no surprise that Wolfgang Petersen's Troy navigates that demarcation like a drunk driver on a twisty two-lane highway. There are times when T...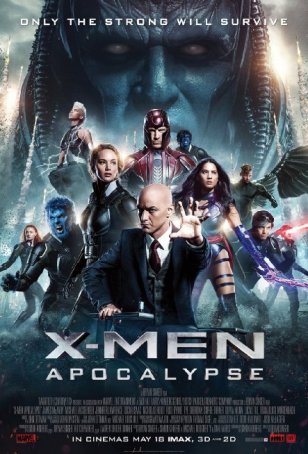 X-Men: Apocalypse
If there's an obstacle to the potential box office success of X-Men: Apocalypse, it's the growing sense of superhero movie fatigue. Counting Deadpool, this is the fourth superhero movie to reach screens in the last three-plus months. With...