Movies in the Comedy genre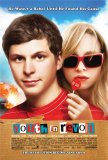 Youth in Revolt
From the beginning, it's apparent that there's something "off" about Youth in Revolt. It's not that the film is fatally flawed, but the tone is uneven, the satire is blunt, the comedy rarely generates more than feeble laughs, and the lead characte...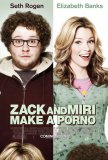 Zack and Miri Make a Porno
An interesting synergy exists between Judd Apatow and Kevin Smith. With films like Clerks, Mallrats, and Chasing Amy, Smith opened a door that, about 10 years later, Apatow walked through. Now, with Zack and Miri Make a Porno, Smith has fully and ... Zero Effect
Zero Effect is a perfect example of how the medium in which a story is told can affect one's opinion of it. As a made-for-TV movie/series pilot, Zero Effect would hold a great deal of promise: it introduces offbeat characters like Daryl Zero (Bil...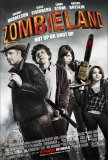 Zombieland
Simply put, most horror films are not scary. There are exceptions, of course, but those are increasingly rare. I think the last horror movie that had me on edge may have been The Mist, and that was released two years ago. Nevertheless, the genre...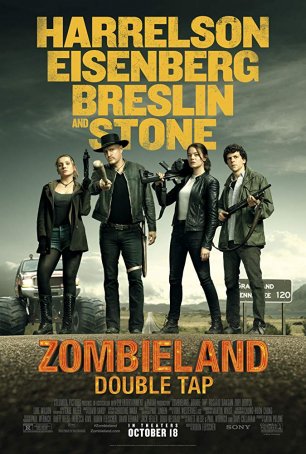 Zombieland: Double Tap
If you liked Zombieland, you'll probably like Zombieland: Double Tap, just not as much. It has some good laughs, although they don't come as frequently. It has some clever moments, but not as many. And the character interaction is fun, at ...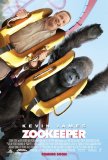 Zookeeper
Zookeeper is no Mall Cop. The 2009 comedy, Paul Blart: Mall Cop, may have been one of the most unexpectedly pleasant movie-going surprises of the past few years. It was better than it had a right to be and convinced audiences that, in addition to f... Zoolander
Under normal circumstances, Zoolander is the kind of movie I would recommend giving a pass to in theaters and waiting for the video release. But these are far from normal circumstances. In the wake of the World Trade Center disaster, audiences ar...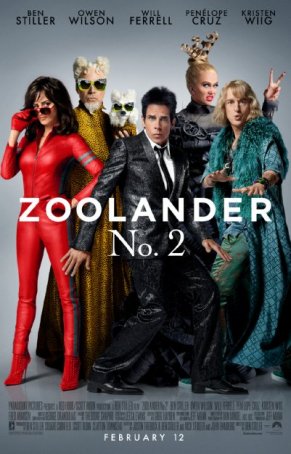 Zoolander 2
Fans of Ben Stiller's fashion satire Zoolander will be delighted to learn that Zoolander 2 offers more of the same. Of course, there are drawbacks to this approach - those who were less-than-impressed by the 2001 comedy aren't likely to b... Zoom
Someone in a charitable mood might consider Zoom to be a kids' film. To the extent that such a label indicates there is nothing of value or interest for adults, it's apt. However, it's difficult to imagine what might appeal to a younger audience....