Movies in the Comedy genre Zoolander
Under normal circumstances, Zoolander is the kind of movie I would recommend giving a pass to in theaters and waiting for the video release. But these are far from normal circumstances. In the wake of the World Trade Center disaster, audiences ar...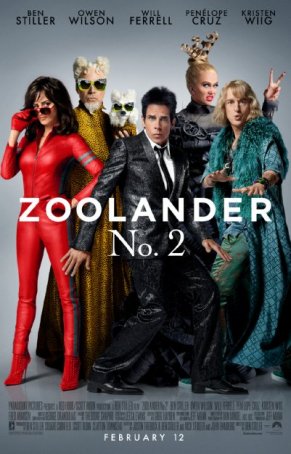 Zoolander 2
Fans of Ben Stiller's fashion satire Zoolander will be delighted to learn that Zoolander 2 offers more of the same. Of course, there are drawbacks to this approach - those who were less-than-impressed by the 2001 comedy aren't likely to b... Zoom
Someone in a charitable mood might consider Zoom to be a kids' film. To the extent that such a label indicates there is nothing of value or interest for adults, it's apt. However, it's difficult to imagine what might appeal to a younger audience....