Movies in the Romance genre Joe vs. the Volcano
John Patrick Shanley made a name for himself by scripting Moonstruck, the award- winning 1987 romantic comedy starring Cher and Nicolas Cage. Joe Versus the Volcano, a provocatively-titled, modern day fable, is his fourth script and first oppor...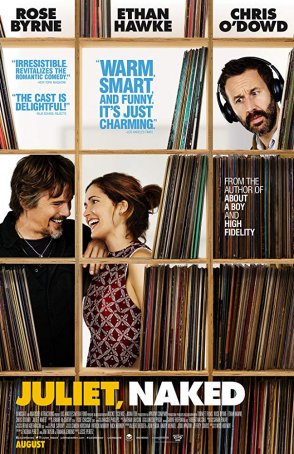 Juliet, Naked
What's in a name? It would be disingenuous to assume that Nick Hornby was ignorant of the titillation value of calling something "Juliet, Naked." However, to be clear, there's nothing prurient about the movie. The title refers to a son...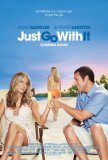 Just Go with It
The experience of sitting through Just Go with It, Adam Sandler's umpteenth comedy directed by good buddy Dennis Dugan, is akin to watching a bad sit-com that never ends. With some TV shows, commercial breaks provide welcome relief from the monoton... Just Like Heaven
With Just Like Heaven, director Mark Waters (Mean Girls) wants to have his cake and eat it to. That's not necessarily a bad thing, until you consider that the recipe used for this confection is missing a few ingredients and the final product is ha... Lake House, The
Although this may amount to oversimplification, Alejandro Agresti's The Lake House is essentially a romance between two people connected by a time-traveling mailbox. As premises go, this has the virtue of uniqueness - Hollywood doesn't churn out t...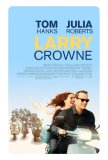 Larry Crowne
A dozen years ago, the prospect of a romantic comedy starring Tom Hanks and Julia Roberts - two of the most bankable actors of the late-'90s and early-'00s - would have created waves of anticipation. In 2011, this second collaboration between the t...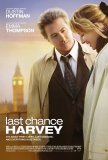 Last Chance Harvey
Last Chance Harvey is a standard-order romantic comedy with a couple of unusual ingredients that make it worthy of notice. It is common, of course, for movies of this genre to focus on young, photogenic individuals. While not unheard of, romantic...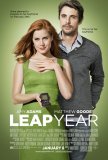 Leap Year
Often, when a romantic comedy fails, it's because of the lack of chemistry between the leads. In the case of Leap Year, the problem isn't the absence of chemistry but the presence of too much of the wrong kind. The sense of cold antagonism that i...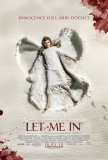 Let Me In
Let Me In is the English-language remake of the 2008 Swedish film Let the Right One In. From the beginning, there has been controversy associated with the "Hollywood-ization" of an edgy, ambiguous vampire tale because many die-hard adherents belie...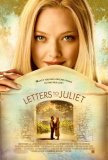 Letters to Juliet
When it comes to romantic movies, I have adopted a philosophy. All that's really required to craft an affecting love story is that the protagonists are well-developed, the actors playing them evidence a degree of sexual chemistry, and their relati...