Movies in the Romance genre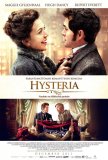 Hysteria
Hysteria's "hook" is that it chronicles the development of one of the 20th century's most popular home appliances: the vibrator. However, although the details surrounding the deplorable state of women's medicine during the Victorian era are intrigu...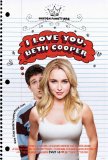 I Love You, Beth Cooper
I Love You, Beth Cooper contains a share of effective elements wrapped around the core that, overall, isn't very good. Although masquerading as a generic teen romantic comedy, the film touches on topics that are atypically introspective for this s...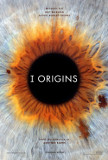 I Origins
Big ideas can sometimes lead to great motion pictures or, as in the case of I Origins, colossal misfires. A wannabe examination of faith versus science, Mike Cahill's follow-up to Another Earth fails to provide convincing dramatization of his thema...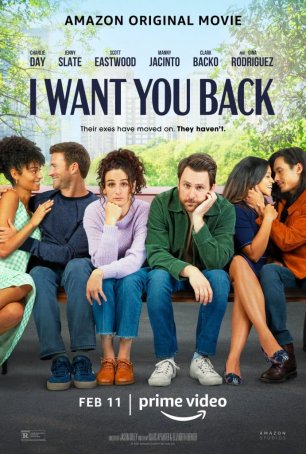 I Want You Back
When one considers a conventional romantic comedy, it's the details that matter since the overall course must follow a predetermined trajectory. With When Harry Met Sally, one of the best traditional rom-coms of the past four decades, there ... Imagine Me & You
Romantic comedies don't get more generic than this one. Imagine Me & You (beware movies that borrow their titles from pop songs…) follows the established formula with only one Sapphic deviation - the romantic leads are both female. But, for all...
In Search of a Midnight Kiss
The average romantic movie is all about "happily ever after." It's about the promise of a romance that lasts for eternity, about soulmates who find each other in a world where the odds are stacked against them. In Search of a Midnight Kiss has a ... Intolerable Cruelty
For whatever reason, the Coen Brothers' comedies (such as Raising Arizona, The Hudsucker Proxy, and The Big Lebowski) have always garnered less critical attention than the filmmakers' more serious fare (such as Blood Simple, Barton Fink, and Fargo)...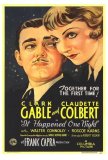 It Happened One Night
Frank Capra's It Happened One Night represents one of the great romantic comedy "templates." Although the film has officially been remade a handful of times (most not in English), its opposites-attract melding of screwball comedy and the road trip...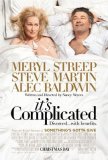 It's Complicated
For Nancy Meyers, whose Hollywood career began with screenplay and producer credits for Private Benjamin and whose first stint behind the director's chair occurred in 1998 with the Lindsay Lohan remake of The Parent Trap (back when Lohan was still ... Jerry Maguire
Every time I think Hollywood has slipped beyond redemption, someone in the system produces a film like Jerry Maguire that renews my faith. Apparently, creativity is not dead in the mainstream movie market -- not entirely, at least. This is th...