ReelViews for 'HORROR' movies Long before Scream came along to simultaneously ... The Exorcism of Emily Rose is being sold as the ... During the cold months of the winter of 1973-74, ... The Eye is another PG-13 ghost story adapted from ... Zero-star movies are a rare and terrifying breed... I stand in awe of Final Destination - awe that a ... Having to rely on a middle-man sucks, even for ... With each new outing, the Final Destination movies...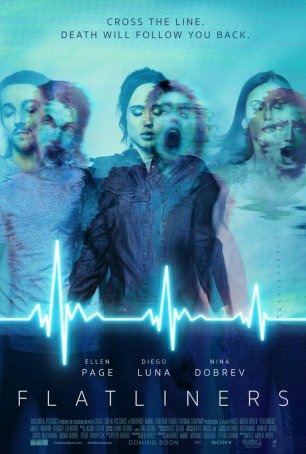 A mediocre remake of a mediocre original – not exactly must-see cinema. "Flatliners" is dead on arrival. If any film is deserving of the term "re-...