Movies in the Drama/Comedy genre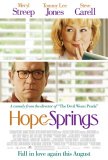 Hope Springs
Hope Springs has the unusual distinction of providing a sample of what an Ingmar Bergman movie might be like if made for mass American consumption. The production leavens the painful psychological introspection that defined the Swedish director's b...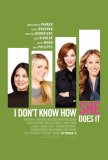 I Don't Know How She Does It
It's a challenge faced by every workaholic parent: balancing the time-sucking pressure of a high-profile job with the needs of a family. Because of societal expectations and traditional norms, women typically face more scrutiny and criticism than m... In Good Company
Universal Pictures is touting In Good Company as being "from the producers of About a Boy." While that's a true enough statement, let's not forget that the team of Chris and Paul Weitz were also responsible for the popular American Pie series. Th... Introducing the Dwights
Introducing the Dwights is a coming of age story that (thankfully) doesn't play coy with issues of sexuality. The film, from Australian director Cherie Nowlan, doesn't always move smoothly (it has a tendency to jump around a little, especially in ...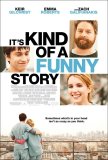 It's Kind of a Funny Story
It's rare that a story set within the confines of a mental ward/hospital/asylum cannot be said to owe a debt to Milos Forman's One Flew over the Cuckoo's Nest. It's Kind of a Funny Story is a case in point. Even though the basic narrative bears l...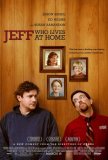 Jeff, Who Lives at Home
Jeff, Who Lives at Home is the second mainstream offering from mumblecore* directors Jay & Mark Duplass. The brothers took their first stab at reaching a broader audience with 2010's Cyrus, an affecting drama that demonstrated Jonah Hill's ability ...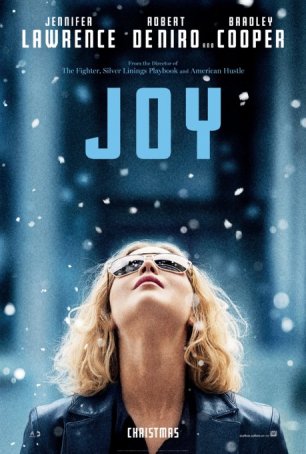 Joy
Director David O. Russell doesn't believe in resting on his laurels. Despite bringing back cast members Jennifer Lawrence, Bradley Cooper, and Robert DeNiro, Joy isn't an attempt to remake Silver Linings Playbook. In fact, the two films a...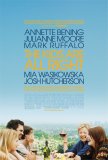 Kids Are All Right, The
The kids may be all right, but the adults aren't. That's the underlying premise of Lisa Cholodenko's unconventional family drama - a motion picture that uses wry humor and uncommon sensitivity to underscore some of the difficulties inherent in any... Kika
Filmmaker Pedro Almodovar (Women on the Verge of a Nervous Breakdown, Tie Me Up! Tie Me Down!) never does anything in a conventional manner, and Kika is no exception. A black farce on sex, violence, and the attraction of both for the general publ... King of California
King of California is the second movie opening this month to feature Evan Rachel Wood and, while it's better than the other one (Across the Universe), it's not that much better. Wood's performance is at about the same level, albeit without the sing...