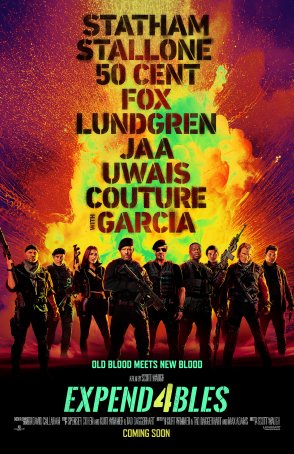 Run Time: 1:43
U.S. Release Date: 2023-09-22
MPAA Rating:
"R" (Violence, Profanity, Sexual Content)
Genre:
Action
Director:
Scott Waugh
Cast:
Jason Statham
,
Jacob Scipio
,
Randy Couture
,
Sylvester Stallone
,
Andy Garcia
,
Iko Uwais
,
Tony Jaa
,
Dolph Lundgren
,
Megan Fox
,
Curtis '50 Cent' Jackson
,
Levy Tran
Feels like a movie that never should have been made for a franchise that, having lain dormant for nine years, did not deserve a resurrection.
The messiest of the three movies and the most narratively fractured, but it should still satisfy those who consider themselves to be fans.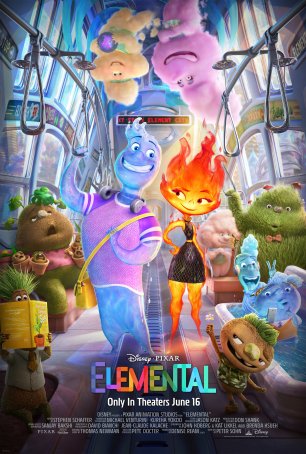 A romantic comedy that uses allegory to touch on issues as wide-ranging as bigotry, immigration, and children trying to live up to parental expectations.
Although always gruesome and sometimes darkly humorous, it is never especially scary. This is yet another victory for nostalgia over originality.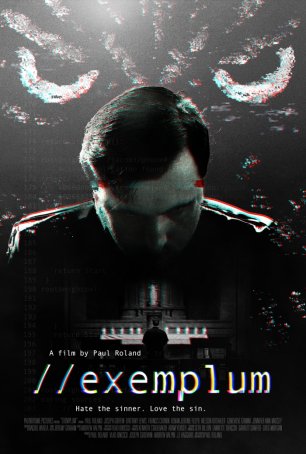 Plays like part neo-noir thriller and part morality play, with director Roland making the most of his micro budget to give the movie a distinctive look.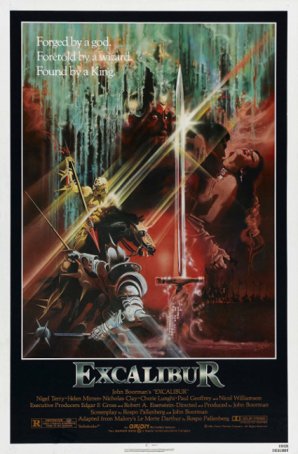 Run Time: 2:20
U.S. Release Date: 1981-04-10
MPAA Rating:
"R" (Violence, Sexual Content, Nudity)
Genre:
Fantasy/Adventure
Director:
John Boorman
Cast:
Nigel Terry
,
Patrick Stewart
,
Liam Neeson
,
Katrine Boorman
,
Gabriel Byrne
,
Robert Addie
,
Paul Geoffrey
,
Cherie Lunghi
,
Nicholas Clay
,
Nicol Williamson
,
Helen Mirren
,
Ciaran Hinds
As good as it looks, the incomprehensible storytelling will maroon the viewer in the mists of Avalon.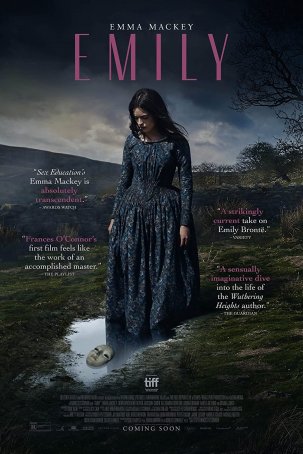 Although there's nothing especially wrong with "Emily," little in the movie causes it to stand apart from other, similar productions.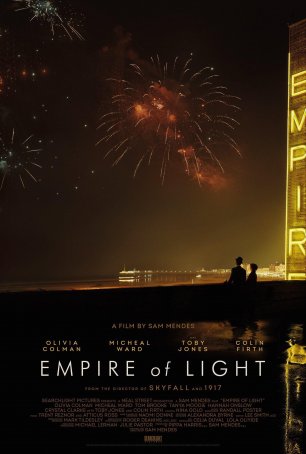 Offers an appetizer of nostalgia for those who remember theaters during the early 1980s but the main course is not the easiest to digest, despite several strong performances.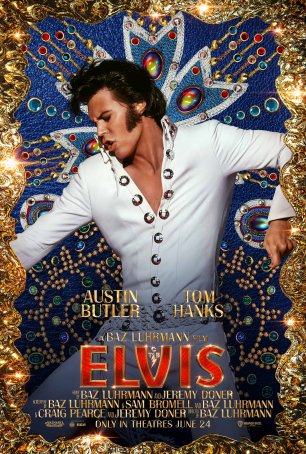 At times frustrating and at times exuberant, the movie is effective in capturing both the triumph and tragedy of the title character's life.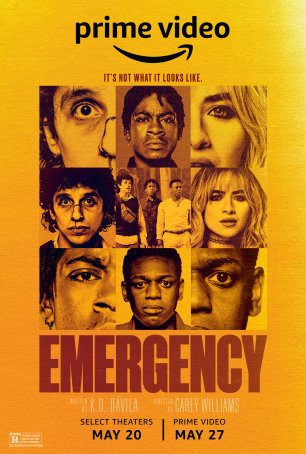 Despite the comedy, the screenplay poses some serious questions that can't simply be brushed aside.