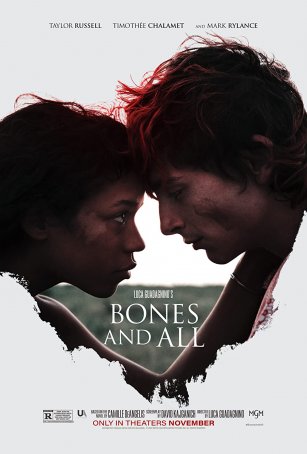 Adding a dash of gore and an undercooked romance cannot save this meandering road trip movie from slipping into monotony and boredom.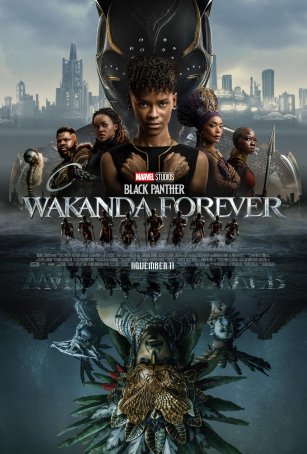 An overlong blockbuster in search of an editor and a series of impressive action sequences without a compelling narrative to connect them.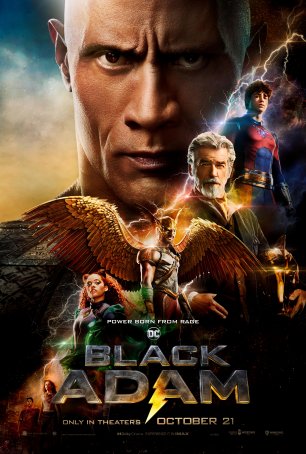 Black Adam embraces many of the worst elements of the superhero genre, resulting in a loud, discordant experience replete with fist-fights, pyrotechnics, and an overdose of CGI.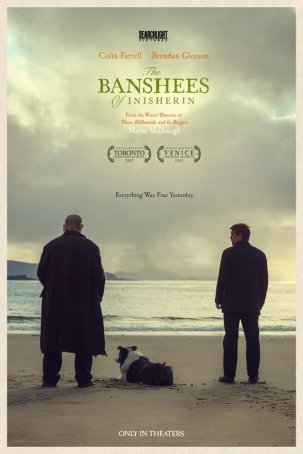 There's power in the message conveyed by writer/director Martin McDonagh's screenplay; it's less a drama and more a rumination about the failings of humanity.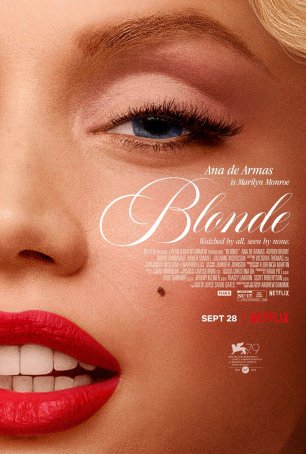 Run Time: 2:43
U.S. Release Date: 2022-09-28
MPAA Rating:
"NC-17" (Sexual Content, Nudity, Violence, Profanity, Drugs)
Genre:
Drama
Director:
Andrew Dominik
Cast:
Ana de Armas
,
Adrien Brody
,
Bobby Cannavale
,
Julianne Nicholason
,
Xavier Samuel
,
Toby Huss
,
Caspar Phillipson
The Marilyn of this movie is a victim and "Blonde" is a chronicle of her victimization – not so much a story as a tedious collage of loosely-interrelated incidents.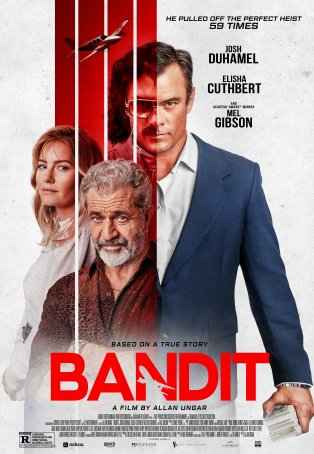 Offers more of a diversion than an experience; it retains the look and feel of something not quite "theatrical" in its ambitions.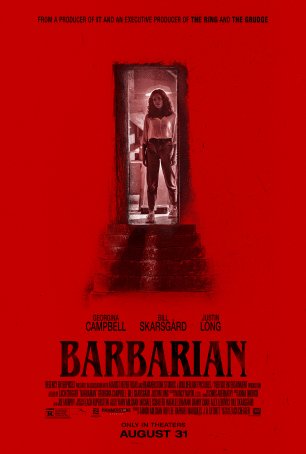 For roughly two-thirds of its 100-minute running length, Barbarian is a top-notch excursion into the dark, twisty tunnels and catacombs of a mystery-cum-monster movie.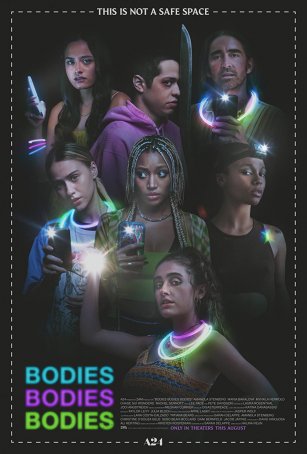 Run Time: 1:35
U.S. Home Release Date: 2022-10-18
MPAA Rating:
"R" (Violence, Gore, Profanity, Sexual Content, Drugs)
Genre:
Thriller/Comedy
Director:
Halina Reijn
Cast:
Amandla Stenberg
,
Maria Bakalova
,
Rachel Sennott
,
Chase Sui Wonders
,
Myha'la Herrold
,
Pete Davidson
,
Lee Pace
It's Agatha Christie crossed with "Euphoria," and mostly works as both a slasher murder mystery and a drug/alcohol-fueled Gen Z soap opera.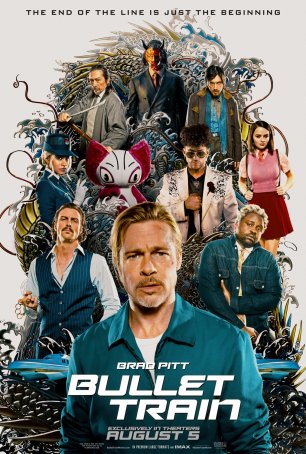 Run Time: 2:06
U.S. Home Release Date: 2022-10-18
MPAA Rating:
"R" (Violence, Profanity, Sexual Content)
Genre:
Action/Comedy
Director:
David Leitch
Cast:
Brad Pitt
,
Joey King
,
Aaron Taylor-Johnson
,
Brian Tyree Henry
,
Andrew Koji
,
Hiroyuki Sanada
,
Michael Shannon
,
Sandra Bullock
,
Zazie Beetz
,
Benito A Martinez Ocasio
There's a time and a place for mayhem, and that's essentially what "Bullet Train" is: two hours of fights, carnage, and witty repartee.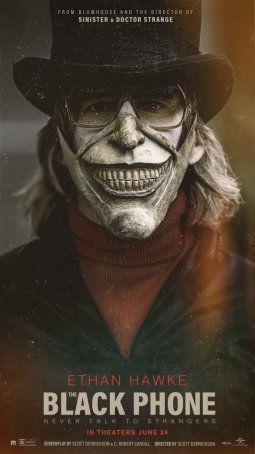 Brings back memories of when "horror" meant more than an assembled sequence of shocks and blood-soaked cliches.