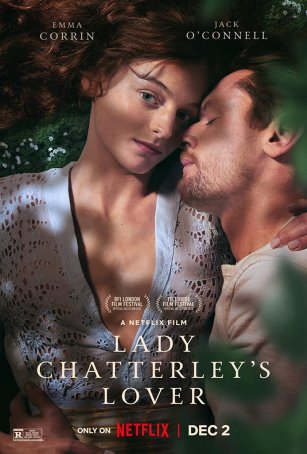 Unlike some adaptations of classic novels, this one does not feel like a chore to sit through: an impressively mounted production that is emotionally true to the characters and their era.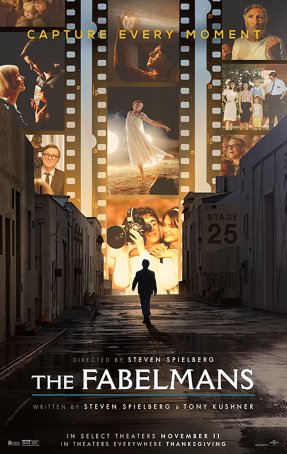 Run Time: 2:31
U.S. Release Date: 2022-11-23
MPAA Rating:
"PG-13" (Profanity, Bullying, Drugs)
Genre:
Drama
Director:
Steven Spielberg
Cast:
Gabriel LaBelle
,
Chloe East
,
Oakes Fegley
,
Sam Rechner
,
Judd Hirsch
,
Mateo Zoryon Francis-DeFord
,
Seth Rogen
,
Paul Dano
,
Michelle Williams
,
David Lynch
It probably will not go down as "Great Spielberg" or even "Very Good Spielberg" but represents a warm, enjoyable plunge into the 1950s and 1960s.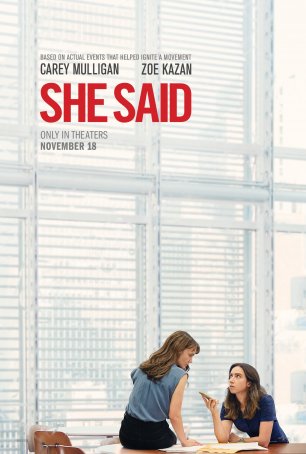 For the most part, "She Said" provides involving material that doesn't forget the victims in the process of telling how their stories brought down one of Hollywood's ogres.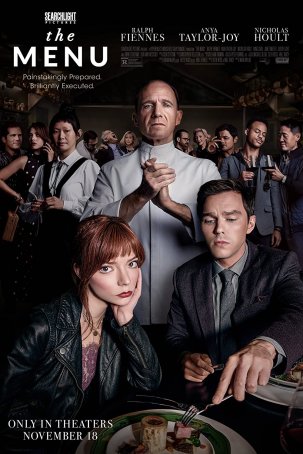 Run Time: 1:43
U.S. Release Date: 2022-11-18
MPAA Rating:
"R" (Violence, Profanity)
Genre:
Comedy
Director:
Mark Mylod
Cast:
Ralph Fiennes
,
Hong Chau
,
Rob Yang
,
Mark St. Cyr
,
Arturo Castro
,
Judith Light
,
Reed Birney
,
Paul Adelstein
,
Janet McTeer
,
Aimee Carrero
,
John Leguizamo
,
Nicholas Hoult
,
Anya Taylor-Joy
,
Rebecca Koon
A dark satire that skewers privilege and eviscerates the famous and wealthy, this film from director Mark Mylod takes no prisoners.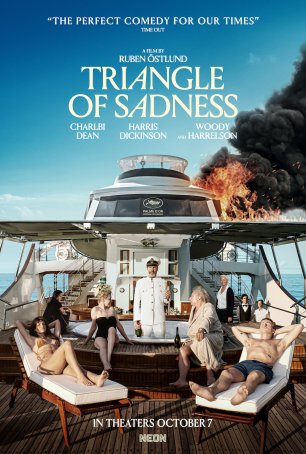 Although there's probably never a minute that goes by without some kind of barb being tossed, Ostlund reserves his sharpest daggers for illustrating how utterly out-of-touch the ultra-rich are.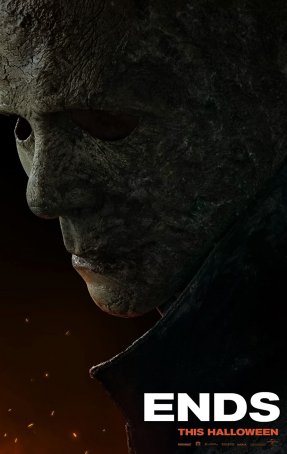 Considering the various indignities visited upon Michael Myers over the years, it's not a bad way to go out. At least it has the virtue of trying something new.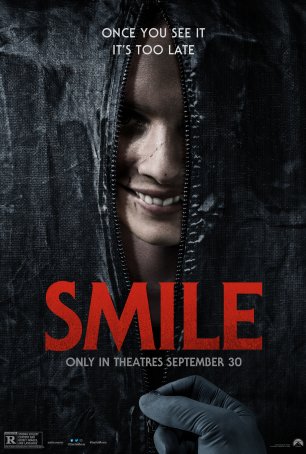 This is a reminder that horror movies have the twin goals of unsettling and upsetting - a mission statement director Parker Finn takes seriously.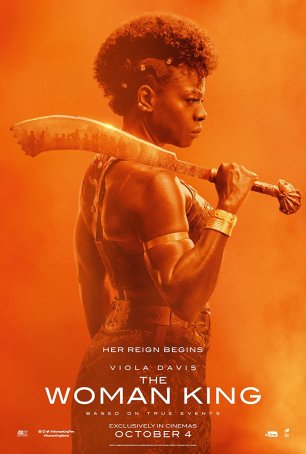 What director Gina Prince-Bythewood provides is more than enough for a rousing motion picture filled with well-choreographed battle scenes effectively folded into stories of human interest.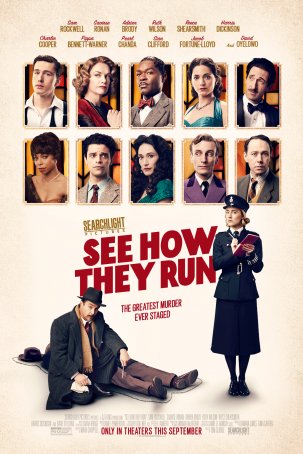 Director Tom George takes a fairly routine whodunnit? and livens it up with a corkscrew helix of fourth wall-breaking, historical references, slapstick, and self-aware clichés.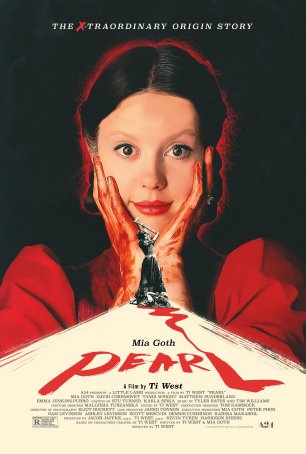 For those enamored with Ti West's extraordinarily entertaining 2022 horror film, "X," his latest effort is required viewing, although it's a much different kettle of fish.