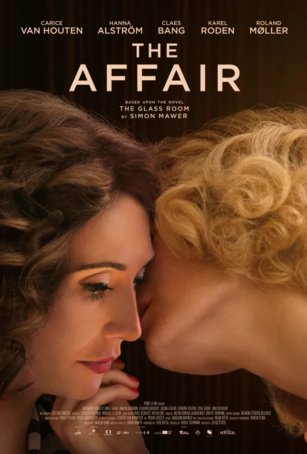 History buffs, especially those with an affinity for World War II stories and/or an interest in 20th century Czechoslovakia, may enjoy what "The Affair" has to offer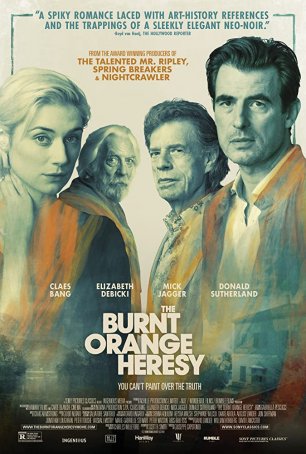 The final 30 minutes of this would-be Hitchcockian caper film prove unable to deliver on the promise of the early acts.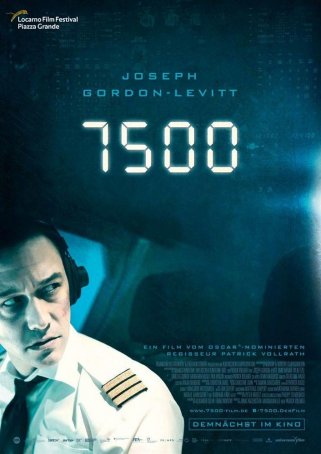 Not a bad high-concept thriller but, as is often the case with movies hampered by undercooked storylines, something better could have resulted from the same basic plot points.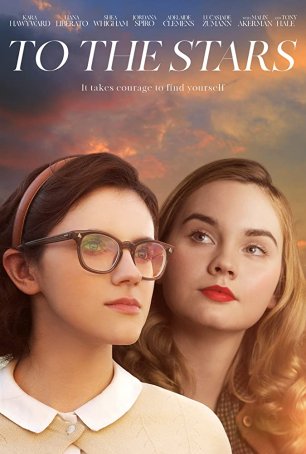 For the first two-thirds, it's an effecting and effective tale of female bonding; however, toward the end, melodramatic contrivances result in an unlikely climax and unsatisfying denouement.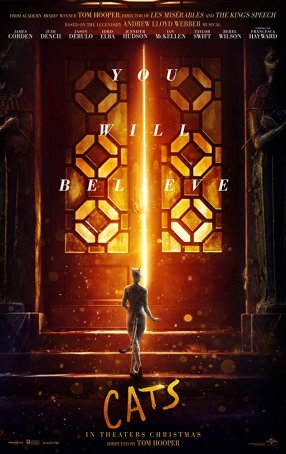 An individual's appreciation may rest on a previous love of the stage play; others are more likely to throw up a hairball than purr in contentment.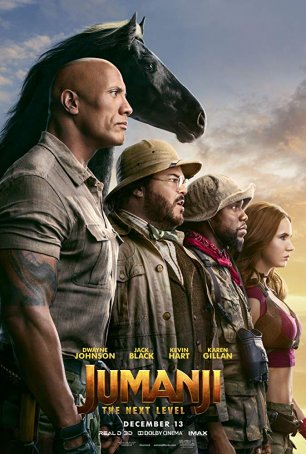 Run Time: 2:02
U.S. Release Date: 2019-12-13
MPAA Rating:
"PG-13" (Violence, Profanity)
Genre:
Adventure/Comedy
Director:
Jake Kasdan
Cast:
Dwayne Johnson
,
Karen Gillan
,
Kevin Hart
,
Jack Black
,
Awkwafina
,
Danny DeVito
,
Danny Glover
,
Madison Iseman
,
Morgan Turner
,
Ser'Darius Blain
,
Alex Wolff
,
Colin Hanks
,
Nick Jonas
,
Rory McCann
Feels a little too much like a money grab and, although moderately entertaining on a popcorn level, there's a sense of missed opportunity.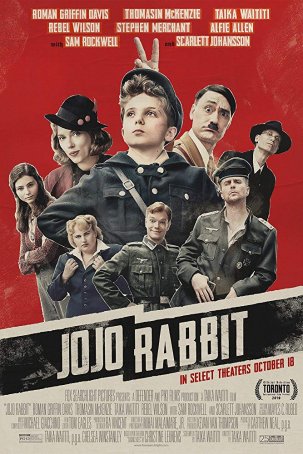 Run Time: 1:48
U.S. Release Date: 2019-11-01
MPAA Rating:
"PG-13" (Violence, Thematic Elements, Profanity)
Genre:
Comedy/Drama
Director:
Taika Waititi
Cast:
Roman Griffin Davis
,
Thomasin McKenzie
,
Scarlett Johansson
,
Taika Waititi
,
Sam Rockwell
,
Rebel Wilson
,
Alfie Allen
,
Stephen Merchant
,
Archie Yates
Falls afoul of tonal inconsistencies which can be especially detrimental in a story with its roots so deeply embedded in an abhorrent historical episode.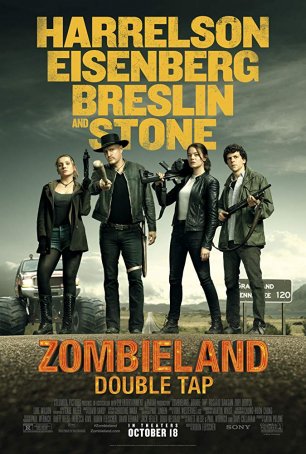 Run Time: 1:39
U.S. Release Date: 2019-10-18
MPAA Rating:
"R" (Violence, Profanity, Sexual Content)
Genre:
Comedy/Horror
Director:
Ruben Fleischer
Cast:
Woody Harrelson
,
Jesse Eisenberg
,
Emma Stone
,
Abigail Breslin
,
Zoey Deutch
,
Avan Jogia
,
Rosario Dawson
,
Luke Wilson
,
Thomas Middleditch
If you liked "Zombieland," you'll probably like "Zombieland: Double Tap," just not as much.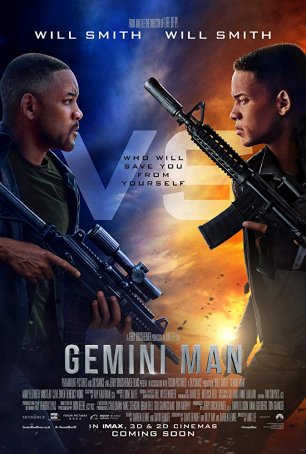 Can't make up its mind whether it wants to be a popcorn thriller or something with an existential bent, and isn't fully satisfying as either.
Combining the two movies, there's a clear beginning and ending, and if the latter isn't as strong or promising as the former, at least the entire story is told.