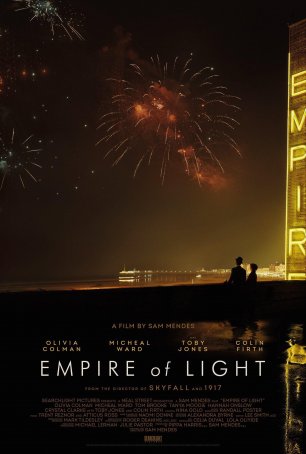 Offers an appetizer of nostalgia for those who remember theaters during the early 1980s but the main course is not the easiest to digest, despite several strong performances.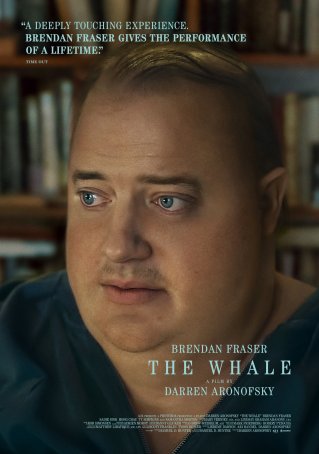 The character interactions are often overly theatrical and the central figure turns out to be the second-least interesting individual in this five-person story.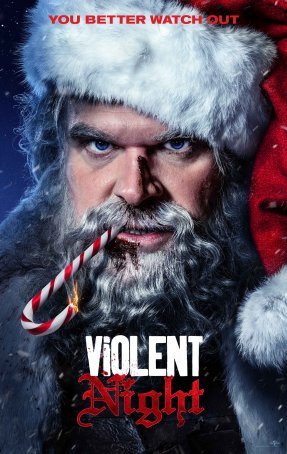 Run Time: 1:52
U.S. Release Date: 2022-12-02
MPAA Rating:
"R" (Violence, Gore, Profanity)
Genre:
Action/Comedy
Director:
Tommy Wirkola
Cast:
David Harbour
,
Beverly D'Angelo
,
John Leguizamo
,
Cam Gigandet
,
Edi Patterson
,
Alex Hassell
,
Alexis Louder
,
Leah Brady
,
Mike Dopud
"Violent Night," the latest contribution to the Santa Claus legend, is better than it has a right to be but not as good as it could have been.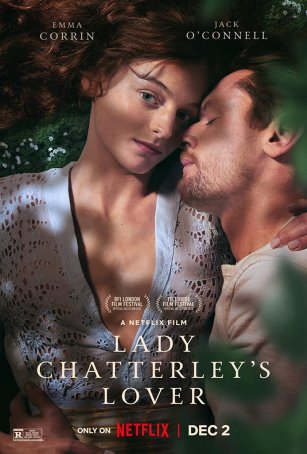 Unlike some adaptations of classic novels, this one does not feel like a chore to sit through: an impressively mounted production that is emotionally true to the characters and their era.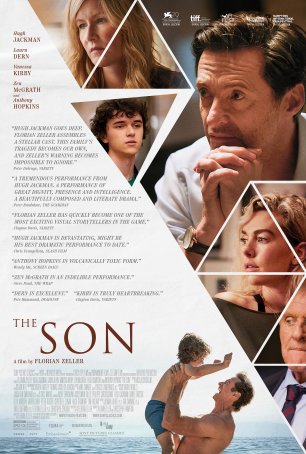 When one contemplates the amount of Oscar talent associated with The Son, the result can't be considered anything less than a disappointment.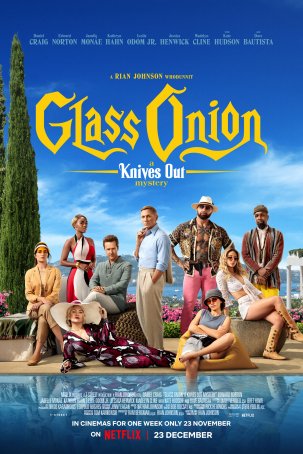 Run Time: 2:20
U.S. Release Date: 2022-11-23
MPAA Rating:
"PG-13" (Violence, Profanity, Sexual Content)
Genre:
Mystery/Comedy
Director:
Rian Johnson
Cast:
Daniel Craig
,
Edward Norton
,
Janelle Monae
,
Kathryn Hahn
,
Leslie Odom Jr.
,
Kate Hudson
,
Dave Bautista
,
Jessica Henwick
,
Madelyn Cline
Funnier than almost any other 2022 film and more entertaining than many of the bloated would-be blockbusters dotting the release schedule.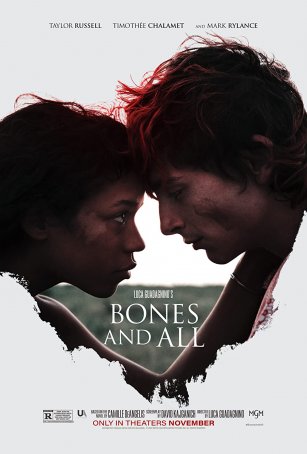 Adding a dash of gore and an undercooked romance cannot save this meandering road trip movie from slipping into monotony and boredom.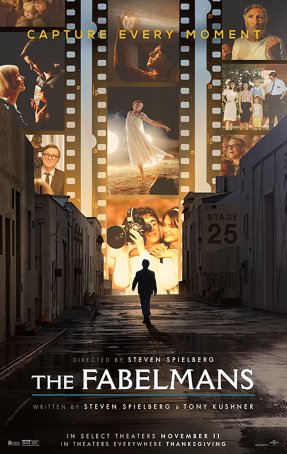 Run Time: 2:31
U.S. Release Date: 2022-11-23
MPAA Rating:
"PG-13" (Profanity, Bullying, Drugs)
Genre:
Drama
Director:
Steven Spielberg
Cast:
Gabriel LaBelle
,
Chloe East
,
Oakes Fegley
,
Sam Rechner
,
Judd Hirsch
,
Mateo Zoryon Francis-DeFord
,
Seth Rogen
,
Paul Dano
,
Michelle Williams
,
David Lynch
It probably will not go down as "Great Spielberg" or even "Very Good Spielberg" but represents a warm, enjoyable plunge into the 1950s and 1960s.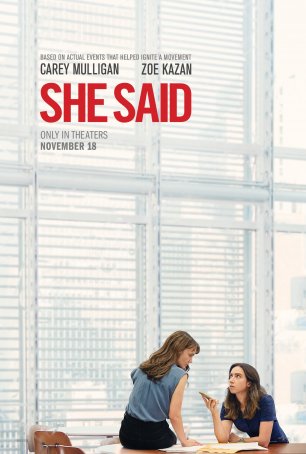 For the most part, "She Said" provides involving material that doesn't forget the victims in the process of telling how their stories brought down one of Hollywood's ogres.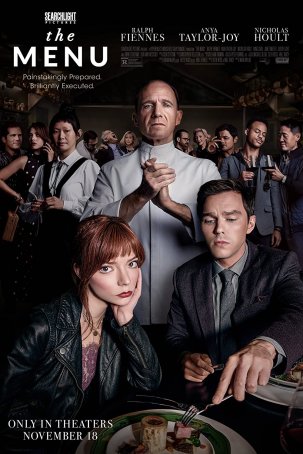 Run Time: 1:43
U.S. Release Date: 2022-11-18
MPAA Rating:
"R" (Violence, Profanity)
Genre:
Comedy
Director:
Mark Mylod
Cast:
Ralph Fiennes
,
Hong Chau
,
Rob Yang
,
Mark St. Cyr
,
Arturo Castro
,
Judith Light
,
Reed Birney
,
Paul Adelstein
,
Janet McTeer
,
Aimee Carrero
,
John Leguizamo
,
Nicholas Hoult
,
Anya Taylor-Joy
,
Rebecca Koon
A dark satire that skewers privilege and eviscerates the famous and wealthy, this film from director Mark Mylod takes no prisoners.